Aoki Lee Simmons is speaking out about the lack of tributes from white people after rapper Takeoff was killed in Houston, Texas.
Takeoff, real name Kirshnik Ball, 28, was shot multiple times as he left a private party hosted by J. Prince Jr. at a bowling alley in downtown Houston on Nov. 1.
He is best known as one third of the Grammy-nominated rap group, Migos.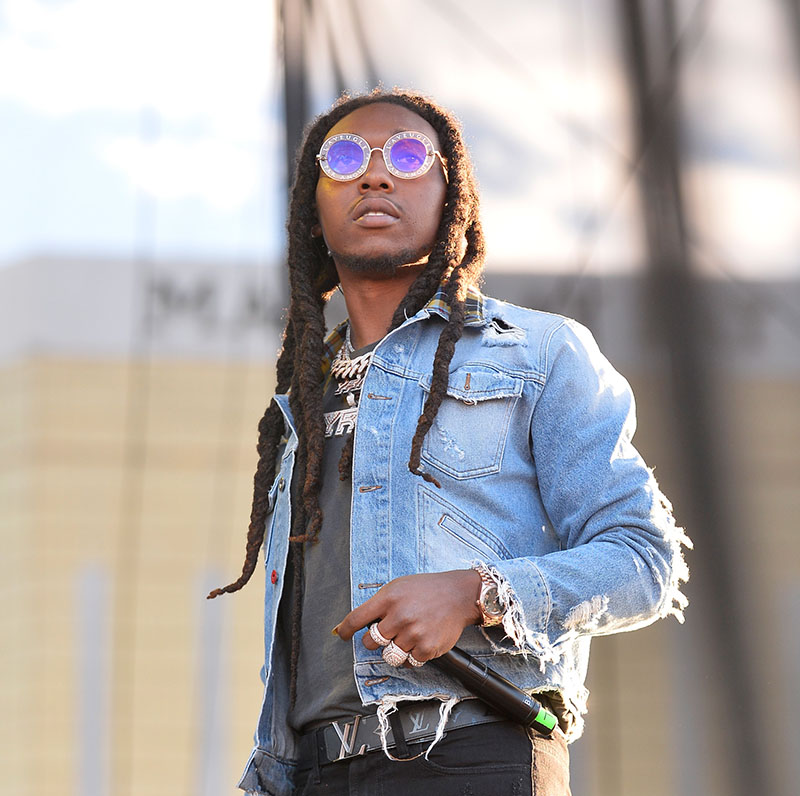 In a TikTok video last week, the 20-year-old daughter of Russell Simmons and Kimora Lee, said white rap fans "live vicariously" through rap music. But they move on with their lives whenever a Black rapper dies.
"At the same time, so many privileged non-Black people are living their lives. The soundtrack to their lives is this music. They are using it for everything – parties, Lives, Moments, gyms, motivation. It's the soundtrack to their life."
Aoki went on to say that white people get "so much value" from Black rappers and their tragic life stories. "And yet when the artist dies, not a word."
She continued:
"So much of what makes hip-hop so compelling is that it's about stories. And part of what makes it so compelling to white America is it's so often the stories of the traumatic lived experience of Black Americans. Like the absolute worst parts of systematic oppression and the havoc it wreaks on communities in the hood; violence and drugs."
Aoki said violence and drugs are "the ongoing, relevant issues that frequently kill these artists. And when that happens, it's 'Oh, the hip-hop community is violent.' You were just vicariously trying to insert yourself in that community. You were just appreciating the edginess of it."
She said Black art in American history is "so dehumanizing" because white people profit off of rap music but "completely devalue it and continue to oppress and ignore the humanity of the artist."
Aoki explained she owes her privileged lifestyle and wealth to rap music.
"I owe all of that to this music and this art form and Black art. Like, everything I have I owe to Black art. So I'm going to do my best to speak on it when I think it's important. Because if I didn't, I feel like I would be just as bad."
She captioned the TikTok video: "I hope this was well articulated. Thinking of Kirshnik Khari Ball, and his loved ones, the artist [Takeoff] and his fans, today. But he and so many black artists deserve better than this type of fan. Who can post the music, the speculated drama, and everything else, but not their death."
omg.
Watch Aoki's video below.
November 8, 2022
2 Minutes
16 Views