Alexander Pisarev, a Russian MMA star, has tragically died at the age of 33 – reportedly as a result of food poisoning after he ate a watermelon.
The athlete, who had gained a professional MMA record of 3-2 before his passing, was found unconscious in his apartment by his father, Igor Vladimirovich, on October 30.
On November 1, his father revealed to the Shot Telegram channel that he "looked into the room" where Pisarev and his wife were sleeping and then "came closer" and realized that his son was not breathing.
"There were fractures of the fingers after the last fights, but this is nothing. We all eat the same food, we live together," Vladimirovich added.
An unnamed member of Pisarev's Tomahawk team alleges that the fighter's death was a result of food poisoning.
He spoke to the Russian news agency TASS, according to the Daily Mail, and said: "Alexander Pisarev died in his sleep and did not have any chronic health problems. According to preliminary data, death was the result of food poisoning."
Several Russian media outlets, such as Pravda, reported that Pisarev passed away after eating a watermelon along with his wife – who is revealed to have been hospitalized.
According to The Mirror, the Moscow Region Investigative Committee released a statement amid the ongoing investigation that read: "In Balashikha, an investigation was organized into the death of an athlete as a result of poisoning."
"Investigators, with the participation of a forensic specialist, are conducting an additional inspection of the scene, confiscating items relevant to the investigation, and planning a forensic chemical examination," they added.
Healthline states that watermelon can turn deadly in some circumstances and their outer skin can also become contaminated as they are grown close to the ground.
According to the site, fruits such as cantaloupe, watermelon, and honeydew melon have a high chance of causing food poisoning due to Listeria bacteria, which can grow on the rind of the fruit and spread to the flesh.
Healthline advises everyone to wash their fruit before they eat it to help limit the risks of food poisoning as well as placing it in the fridge if it is not eaten straight away.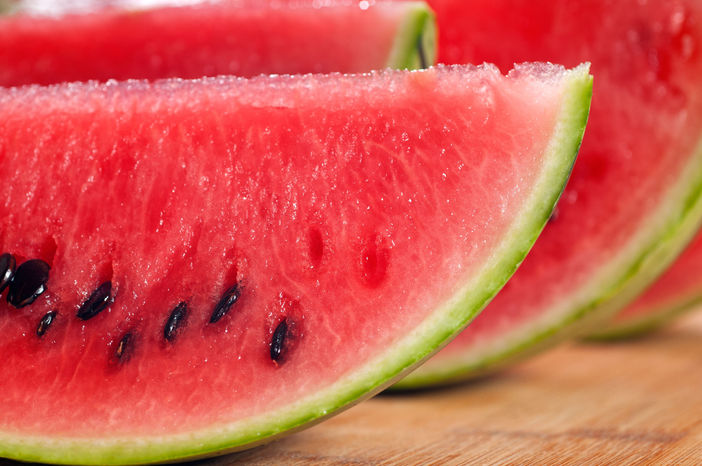 Credit: Francesco Perre / Alamy
The athlete was a former Moscow champion in hand-to-hand combat and grappling. He reached the final of the MMA European Championships and fought under banners such as Absolute Championship Berkut and Fight Nights Global.
As reported by The Mirror, Pisarev's sports club – Tomahawk Sports Club – shared a statement following his death, writing: "My brother, my friend, my student! Words cannot express the extent of the loss."
"Alexander Pisarev is the standard of friendship, decency, and courage of a Russian person. We and I will miss you! Rest in peace, our brother," they added.
Our thoughts are with Pisarev's family, friends, and fans at this time.
November 12, 2022
2 Minutes
4 Views